Tungsten Carbide Pins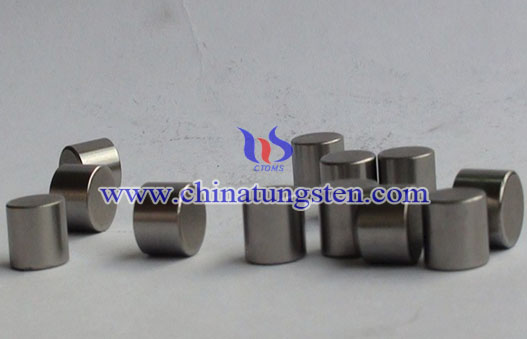 Chinatungsten Online have specialized in manufacturing tungsten products, especially tungsten carbide tools, tungsten alloy parts, tungsten heater, wire and etc. for 2 decades. Tungsten carbide pins have always been our main products through the years, we have developed expertise in manufacturing a wide range of them. It was made of tungsten carbide, which is form by a fine gray powder that can be pressed and formed into shapes for use in industrial machinery, tools, abrasives,as well asjewelry.
Chinatungsten Online produces a series tungsten carbide pins for the tyre stud/spike, due to the application of the double-action pressing machines and the well-prepared materials. Our tungsten carbide pins can improve the property of slip-resistance and also lead the tyres a long life time. It can be controlled within a very tight tolerance at +/-0.05mm.
All of our materials for the tungsten carbide pins are made from the electrolytic materials which made by our own powder plant, so, our quality is fine and the price is competitive. Any of your inquiry about our carbide pins will be highly welcomed.
The specification of our tungsten carbide pins:
Chemical composition: in the range from WC-92%+Co-8% (YG8)
Density (g/cm3):13.0-13.5
HRA :> 89(>1300HV30)
TRS (N/MM2):1660
Porosity (ISO) :< A02B02
Free carbon and graphite phase :< C00
Average grain size (um):1.2-1.8
Riley stoker: 71+/-7.5
We produce different sizes and different shapes of carbide pins, studs, nails, used for shoes, horses, buses, trucks, auto cycle, etc. We believe that our prominent quality, favorable price and excellent service would be useful for your business.